All seminars will be held at 4-6PM from Tuesday, April 23 to Thursday, April 25. There is a limit of 35 participants per seminar, so please choose top 2 choices when registering. We will try our best to accommodate your choices.
There are (4) four topics for the seminars that might interest you…
Lived Theology

Leadership and the Challenge of Change

Missional Church

Spiritual Self-Care
There are three sessions within most topics, given over course of the conference . Each session can be taken on its own or you can take all (3) three sessions as they will build on each other.
Seminar descriptions are below.
Seminar pre-registration is now closed.
For those who have not pre-registered, you can choose your seminars at the resort registration.
Re-enchantment: Lived Theology for a Missional Church
*This seminar is (1) one session only and will be offered each day.
Who believes in angels, demons, and the spiritual world? Could it be that the answer to this question demarcates global, class, and ecclesial differences among Christians, especially in terms of appropriate forms of worship and pastoral practice? This workshop will explore the ways biblical and theological visions of the spiritual world have been (a) critiqued within modernity (b) reflected on by theologians of the Global south (c) and how we can rediscover and appropriate what the scriptures lay out about the spiritual world. Ultimately, the workshop hopes to pose the fundamental question of whether belief in the spiritual world is primarily a cultural/denominational specific vision (and thusly to be localized) or primarily a Christian specific vision (and thusly to be universalized) or both. It invites us to read and think about the theology of the spirit world (exousiology) in communion with others including our own reformed tradition and consider the promises it has for a missional church.
Leadership and the Challenge of Change
Session 1. Identifying the Need to Change – Taking a Step Back
Tuesday, April 23
There is a lot of talk today about change and the need to change. The assumption often is that we know how to change, we're just uncertain regarding what to change. In this session we will explore what is change and when and why people change. What sustains change? How important is self-efficacy in the change process? What blocks change? We will also consider what is often overlooked which is the inner side of change. We will consider modern research into these areas as well as Biblical examples. Participants will have the opportunity to apply the presentation and discussion on change to various areas of their lives and not only to congregational change.
Session 2. The Challenge of Change
Wednesday, April 24
In this session we will explore the importance of psychological safety in change and the importance of participatory leadership. We will consider how to identify and overcome resistance to change and the danger of underestimating the challenges that come with significant change. We will reflect on how a new future comes to us in our own setting. Do we simply create a new future or does God prepare us for a future that God has planned for us?
Session 3. Casting Vision
Thursday, April 25
This session will focus more on the 'how to' develop a vision. What does a vision look like? Whose vision is it? What is your own vision? What is the role of leadership in shaping vision that shapes culture?
Session 1. Called: God's Missional People
Tuesday, April 23
Eugene Peterson once described God's missional activity in John 1: 14 this way, "The Word became flesh and blood, and moved into the neighbourhood." We are God's missional people because the Triune God is a missional God. God as covenant maker and covenant keeper calls out a people for witness and work in the world. What does it mean to be called as God's missional people in The Presbyterian Church in Canada today? In this first workshop, we will explore the basic concepts of missional theology and how it shapes our identity as disciples of the Risen Christ.
Session 2. Equipped: Missional Preaching
Wednesday, April 24
On the Sabbath we are called to "pray and play." In our time of public worship, God gathers us to praise the Father, Son and Holy Spirit; to confess our sin; to read God's Word; to be fed at Christ's table; and to be sent into the world as witnesses. What role does a missional homiletic play in our gathered time of worship before we are scattered in the world? We will explore both missional exegesis and proclamation in our time together in order to help further equip us as preachers when we return home to Canada.
Session 3. Sent: Evangelism & Mission today
Thursday, April 25
Once called, gathered and equipped in Christian community we are sent out into the midst of our everyday, ordinary lives to witness to the power, presence and purpose of the risen Christ. In this season of Easter, what does it mean to engage in evangelism and mission to our neighbour in an increasingly secular, post-Christendom Canadian context? Participants will leave this workshop with new tools to equip their congregations for witness in the world.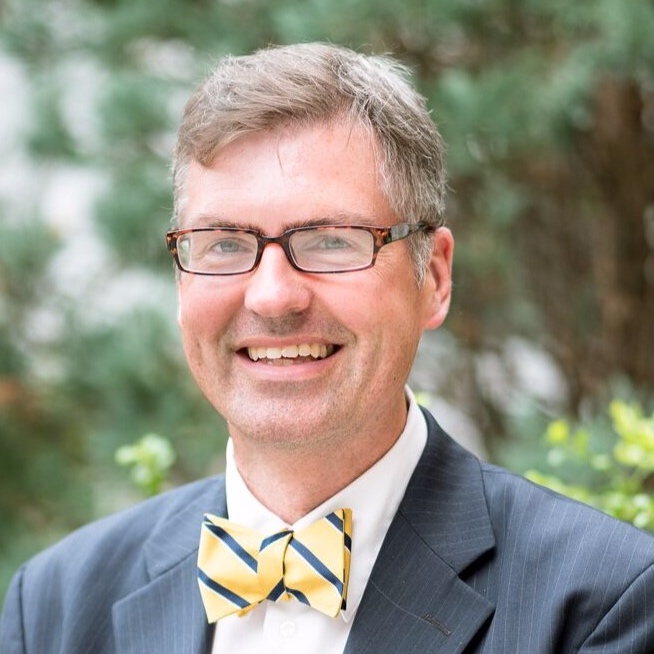 Spiritual Self-Care
Attending to the Spirit: Cultivating intimacy with God in the frenzy of ministry
Session 1. Creating Space for God
Tuesday, April 23
"For someone who was so eager to enter ministry and do work for God, I was shocked at how quickly I became burnt out and forgot to be with God." Distracted by the many things we do for God and others, we often neglect the one thing that is most important – to simply be with God for the nurture of our souls. How do we cultivate intimacy with God in the frenzy of ministry? My hope is that this will be a spacious time for attending to the Spirit; to practices in which we create space for God to breathe life into our souls.
Session 2. Cultivating Attentive Presence
Wednesday, April 24
Cultivating intimacy with God requires attention, a contemplative stance, an openness to the presence of God in our everyday lives. "We cannot notbe in the presence of God. There's no other place to be," writes Richard Rohr. "It is we who are not present to Presence." In this time together, we explore practices that foster our capacity to attend to the work and movement of the Holy Spirit in our lives.
Session 3. Arranging our lives for what matters most
Thursday, April 25
Dallas Willard is quoted for saying "If you don't come apart for a while, you will come apart after a while." Sadly, many of us can attest to that. Is it possible to arrange our lives so that don't come apart after a while? To live life in such a way that we don't lose it? To sustain us in ministry in the long run? To create space for God's transforming work in our lives? Could life as a pastor be life-giving? In this time together, we explore rhythms and practices that might help us arrange our lives for what matter most.